14 August 2021 8:00am - 10:00pm
This is L-A Harley-Davidson's biggest ride of the year!  Reserve your room now, we expect to sell out.  Call Sugarloaf Hotel at 800-843-5623 or Sugarloaf Inn at 207-387-9711 and mention Camp Sunshine. Free shuttle service all night.  Tickets are $35 per person and will increase to $50 per person on August 1st so don't wait to purchase your ticket!
This ride starts at L-A Harley-Davidson and finishes at Sugarloaf Mountain for music and food at the The Rack.  Complete details on activities and music coming soon!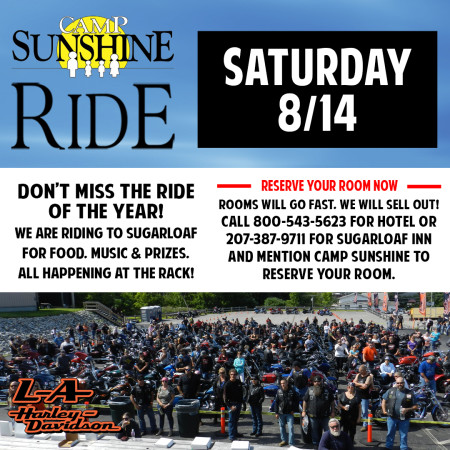 Back to previous page